1/8 "(. 125) aluminum sheet plate 18" X 48 "5052 H32 is 1/8 (. 125) thick x 6 'long X 18 "wide 5052-h2 aluminum plate, magnesium is the main alloy element in the alloy aluminum plate, the product has high market recognition, skilled processing technology, stable product performance, good forming and processing performance, corrosion resistance, is the most widely used kind of antirust aluminum, this alloy has high strength, especially with anti fatigue strength: high plasticity and corrosion resistance, can not be strengthened by heat treatment, in the semi cold It has good plasticity when hardening, low plasticity when cold hardening, good corrosion resistance, good weldability, poor machinability and polishing ability.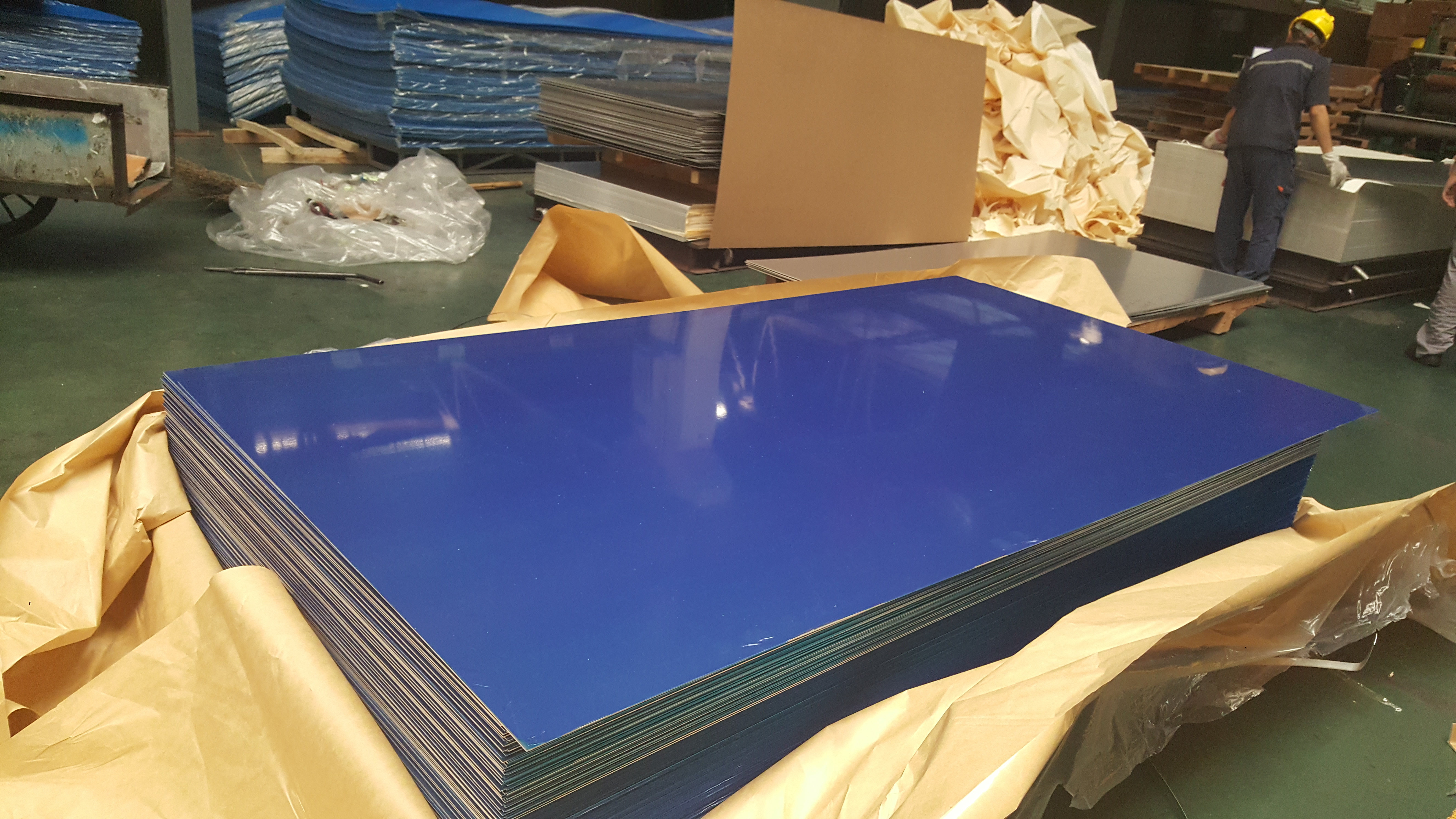 5052 H32 manufacturer and supplier
Application fields: fuel tank material, mold, oxidation material, pull rod box, 3C products, automobile, silo, tank material, mask machine, LCD backplane, door material, high voltage switch shell, etc.
5052 aluminum plate performance advantages:
5052 aluminum alloy plate has high plasticity and corrosion resistance, which is suitable for use in marine environment.
Excellent weldability, good cold workability and medium strength
There is no peeling, bubble, surface roughness and local mechanical damage on the surface of aluminum plate, and there is no crack, corrosion spot and nitrate trace on the surface of aluminum plate.
Typical alloys

5052 aluminum plate

Material status

O,H12,H14,

H16,H18,H19,

H22,H24,H26,

H28,H32,H34

H36,H38,H111,

H112,H114,H 116,H321

thickness(mm)

0.15-600

width(mm)

20-2650

length(mm)

500-16000

Typical products

Aluminum oxide plate, silo, automobile aluminum plate, mould, etc
Application of 5052 aluminum alloy sheet: automobile aluminum alloy, 3C products, computer bracket, high-end curtain wall plate, high-end oxidant, can body / cover, shutter, trolley box, aluminum furniture, door plate / handle, label, decoration, etc
5052 aluminum alloy thick plate uses: silo, flange material, GIS shell, yacht, underwear mold / shoe mold, air reservoir, mask machine, mask machine, precision machining, etc;
Application of 5052-H32 aluminum plate in automobile aluminum field: Automobile Engine outer plate, bus trunk plate, anti-skid decorative plate for bus, aluminum plate for automobile fuel tank, etc.
How much is the price of 5052 aluminum plate 1 ton
5052 aluminum plate prices are high and low, users pay attention to quality and after-sales service while considering the price. The choice of large aluminum plate manufacturers is not only reasonable price, but also the quality of products is guaranteed. Chalco is a well-known 5052 aluminum plate manufacturer in the industry. It has reasonable price and multiple preferential policies. It can be consulted and purchased.
5052 aluminum plate price = ingot price + processing fee on the day of delivery
5052 aluminum plate manufacturer
Chalco supports customization, reasonably recommends more reasonable product specifications for users, and offers preferential quotation to make you buy without worry.
The company can produce 1-8 series aluminum plate with foil products, complete specifications, huge capacity, meet your personalized processing needs.
ou want to know our products, prices and this month's preferential quotation information, welcome to call our service number or leave a message! We will reply as soon as possible.