3003 aluminum tread plate is also called patterned aluminum plate. 3003 patterned aluminum plate has one rib, three ribs and five ribs. 3003 aluminum plate this material has good formability, very good corrosion resistance and weldability. It is often used to make power battery shell, cooking utensils, food storage devices, cans and warehouses on transport equipment, sheet metal pressure vessels and pipes in lightweight vehicles.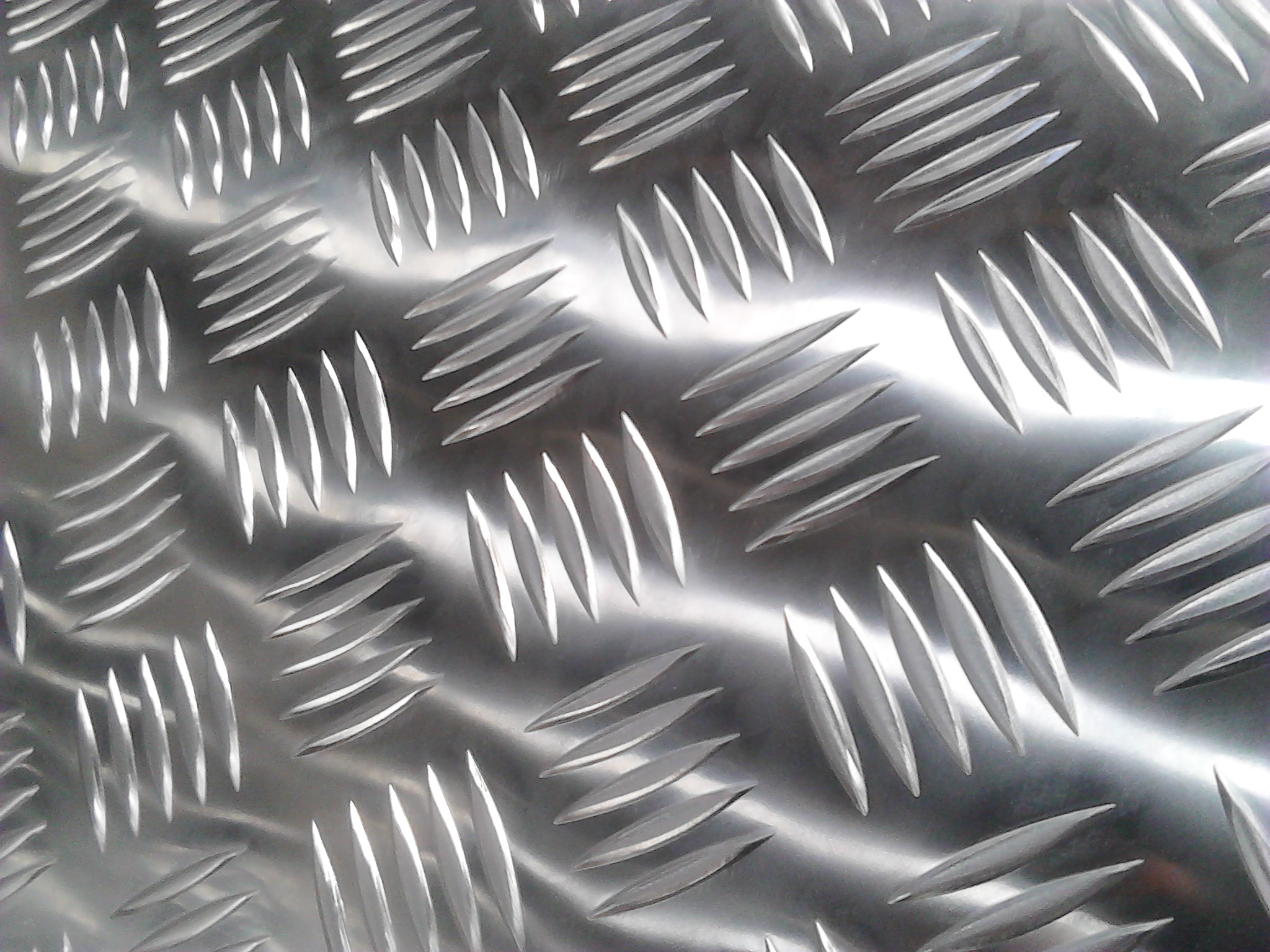 3003 aluminum tread plate
3003 aluminum alloy plate has many advantages, such as good surface, good plasticity, pressure resistance and so on. The power battery shell made of 3003 aluminum plate can reduce the battery weight, improve the battery capacity density, make the battery work stably, indirectly reduce the vehicle mass and increase the vehicle endurance.
Product specification of 3003 aluminum plate
Typical alloy

material state

thickness (mm)

width (mm)

length (mm)

typical product

3003 aluminum plate

O,H12,H14,H16
H18,H19,H22,H24
H26,H28,H32,H34
H36,H38

0.2-4.5

100-2600

500-16000

power battery shell material, building curtain wall, etc
Performance advantages
1.It has the advantages of strong plasticity, easy forming and excellent processing performance.
2.It has excellent antirust properties.
3.Good forming processing characteristics, high corrosion resistance, good weldability and conductivity, higher strength than 1100.
4.Smooth surface, good plasticity and pressure resistance.
Price
1.First of all, 3003 is the brand of aluminum plate, 3003 is the alloy plate of aluminum and manganese, which is only used as the bottom plate of patterned aluminum plate, and has nothing to do with the pattern;
2.No matter it's No.3 or other patterns, it's the pattern pattern that has been stipulated by the state for a long time. As for which brand of aluminum plate is used as the base plate, it's completely decided by different uses.
3.The price of general aluminum plate is the price of aluminum ingot plus the processing fee. It also depends on how many ribs the pattern is, the thickness and purpose of the pattern plate. Different patterns have differences in technology, and the price is naturally high or low.
Large 3003 aluminum plate manufacturer
Chalco is a professional 3003 aluminum plate manufacturer, with a variety of specifications and status. The company provides considerate after-sales service to provide you with timely and efficient pre-sales, in-sales and after-sales services.
ou want to know our products, prices and this month's preferential quotation information, welcome to call our service number or leave a message! We will reply as soon as possible.