5052a aluminum sheet is a modified alloy belonging to 5052 aluminum alloy. The material is Al Mg, taking into account all the good properties of 5052. It has excellent corrosion resistance, welding performance and cold working performance, and has medium strength. It has good forming performance. It is suitable for sheet metal processing such as stamping and bending. The prototype has good oxidation performance, can be oxidized and colored, and its color is bright and bright.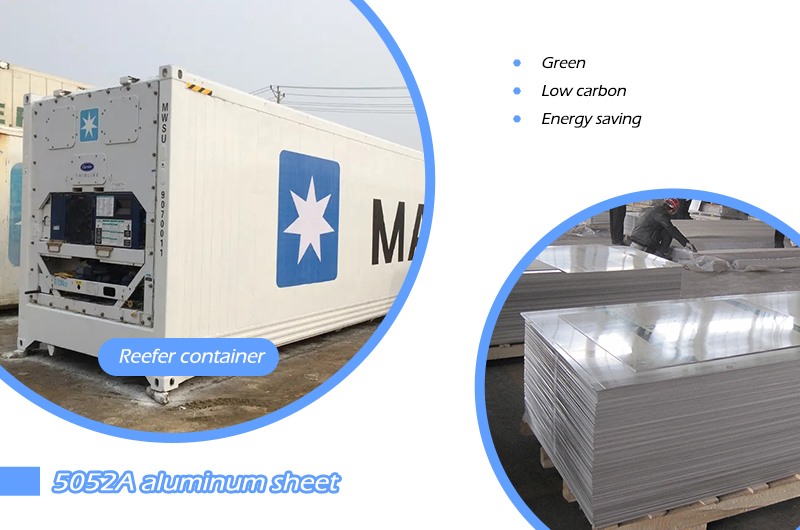 5052a aluminum sheet related parameter information
Alloy

status

tensile

extension

yield

5052a

o

190-250

≥14

≥100

H32

220-280

≥12

≥110
Alloy

Component(%)

5052a

Si

Fe

Cu

Mn

0.25-0.5

0.3-0.5

<0.2

0.1-0.28

Mg

Cr

Zn

Ti

2.85-3.1

<0.2

<0.2

0.025-0.035
5052a aluminum sheet applicable industries
With excellent performance and ultra-high cost performance, 5052a has been well applied in many industries. For example, the specifications of 5052a aluminum plate produced by us can be reasonably customized according to the actual use of users, such as automobile appearance parts, refrigerated cars, refrigerated containers, refrigeration devices, electrical enclosures, cabinets, etc.
5052a is energy-saving and low-carbon, and users can buy it with confidence
"Energy saving and environmental protection" has become the development trend of all walks of life at present. The new 5052a aluminum plate product is green, low-carbon, excellent in energy-saving performance, and has high value in recycling and reuse, which better meets the current industry development needs.
Henan signi aluminum is a large and direct selling manufacturer. The 5052 aluminum plate provided to customers is guaranteed in quality and the quotation is economical
ou want to know our products, prices and this month's preferential quotation information, welcome to call our service number or leave a message! We will reply as soon as possible.