Compared with 2XXX and 7xxx series aluminum alloys, 6xxx series aluminum alloys have higher cost performance, better corrosion resistance, easier processing and wider application. 6063 aluminum alloy is the most widely used one of 6xxx series aluminum alloys, and its supply state is generally T5, i.e. 6063 T5 aluminum plate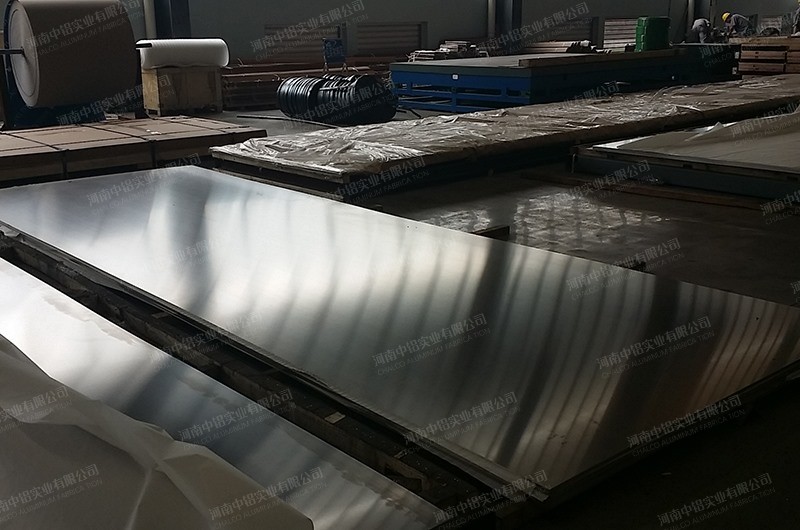 6063 T5 aluminum plate
6063 T5 is an aluminum profile extruded from the extruder and cooled rapidly by air cooling to meet the hardness requirements (Wechsler 8-12 hardness). In addition, T5 is generally air-cooled when quenched in the profile factory, and T6 is generally water-cooled when quenched in the profile factory. Both have the same elastic modulus. Generally, T5 state is used. If the rod deflection passes and the tensile strength is slightly worse, T6 state can be used. The strength of T6 is better than T5.
6063 T5 aluminum alloy main chemical composition
| | | | | | |
| --- | --- | --- | --- | --- | --- |
| w(Mg) | w(Si) | w(Fe) | w(Cu) | w(Mn) | w(Al) |
| 0.6 | 0.4 | 0.25 | 0.10 | 0.15 | allowance |
6063 T5 aluminum plate application
In the construction hardware industry, the raw material used for aluminum alloy doors and windows is 6063 T5 aluminum plate, which is mainly due to the low cost and the supply state W is generally T5, which is conducive to the pressing in of the thermal insulation strip of the broken bridge profile.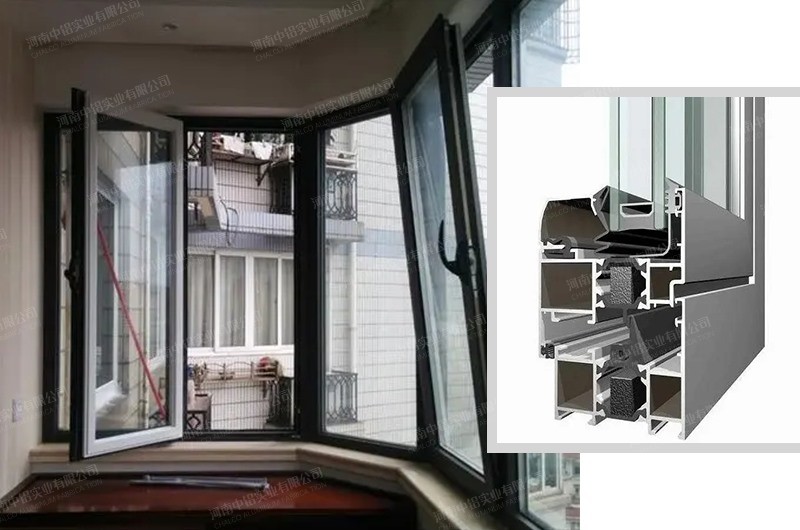 6063 T5 aluminum plate application
In GB / t5237 1-2000 standard requires 6063 aluminum alloy T5 state profile σ B ≥ 160MPa, T6 profile σ b ≥ 205MPa。 In general, the design strength of the profile delivered by the profile company in T5 state is 180mp ~ 200MPa (the amount of Mg2Si is about 0.8%).
6063 T5 aluminum alloy mechanical and physical properties
6063-t5(Typical Mechanical & Physical Properties)

Weldability

Machinability

Corrosion resistance

Conductivity 20 ℃ (68 ℉) (% IACS)

Density (20 ℃) (g / cm3)

Good

General

Good

55 ~ 63

2.7

Tensile strength (25 ℃ MPa)

Yield strength (25 ℃ MPa)

Hardness (500kg force 10mm ball)

Elongation 1.6mm (1 / 16in) thickness

Maximum shear stress MPa

185

145

60

12

115
6063 aluminum plate is one of the main products of Chalco aluminum. The 6063 aluminum alloy plate produced by Chalco aluminum has strengthened heat treatment, high impact toughness, insensitive to gap, meets the national standard, and provides the original warranty. The quality is more assured, and customers can buy it with confidence.
ou want to know our products, prices and this month's preferential quotation information, welcome to call our service number or leave a message! We will reply as soon as possible.