Henan Chalco aluminum has developed high-performance aluminum alloy for tank cars, such as: 5083 aluminum plate, 5454 aluminum plate, 5182 aluminum plate, 5754 aluminum plate, 6082 aluminum plate, among which 6082 aluminum plate is used in tank car protection on the board.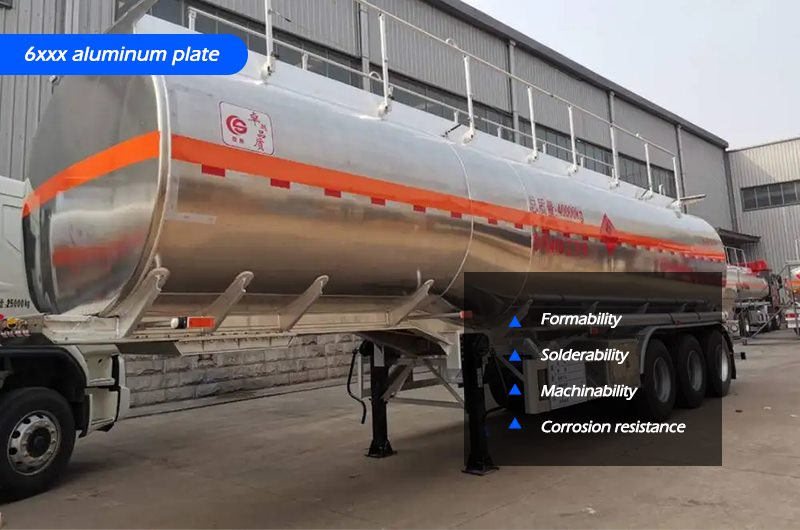 The 6082 aluminum plate is used for the tank car protective plate. The 6082 alloy aluminum plate is a kind of 6 series aluminum plate. The alloy element is magnesium silicon. The 6082 alloy aluminum plate is a heat-treated and strengthened alloy. Processability and corrosion resistance. 6082 aluminum sheet is mainly used in the transportation and structural engineering industries. Such as bridges, cranes, roof structures, transport aircraft, transport ships, etc.
Henan Chalco aluminum is a large-scale aluminum plate manufacturer, producing and supplying 1-8 series aluminum plates. The introduced six-bar cold rolling mill can reach a maximum width of 2650mm, and the quality of the products produced is guaranteed. Welcome to inquire.
ou want to know our products, prices and this month's preferential quotation information, welcome to call our service number or leave a message! We will reply as soon as possible.