3104 H19 aluminum sheet is a deformed aluminum alloy, which has the advantages of low density, high strength, good corrosion resistance, easy deep drawing and so on. 3104 aluminum plate has appropriate elongation and good tensile and stamping performance. It is easy to process and shape when applied to the can cover.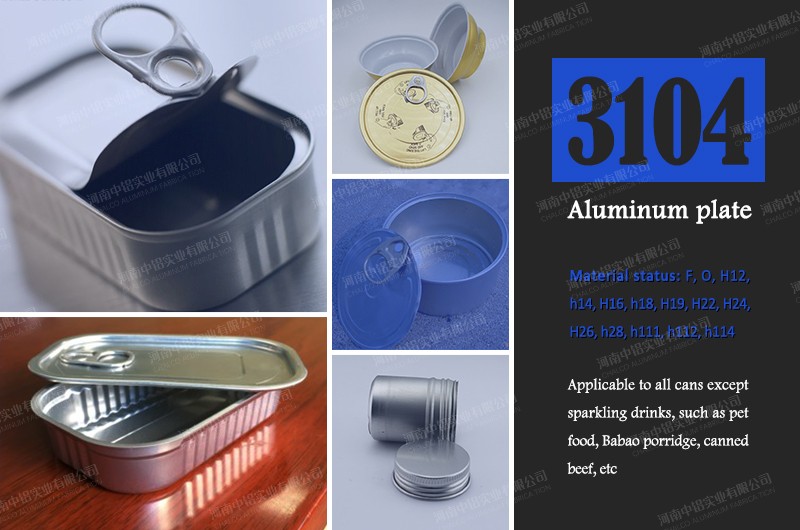 3104 aluminum sheet
Cans body aluminum plate 3104 H19 is applicable to all cans except sparkling drinks, such as pet food, canned beef, Babao porridge, etc.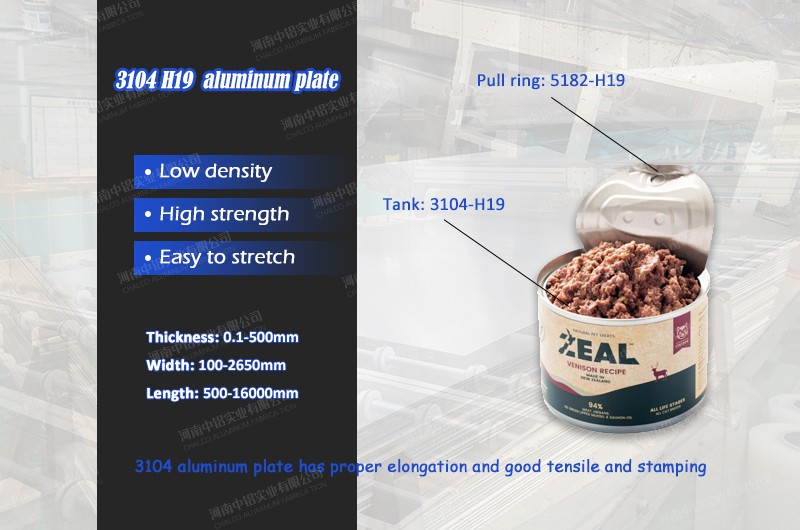 3104 H19 aluminum plate
Cans body aluminum plate 3104 H19 specification parameters:
Material status: F, O, H12, h14, H16, h18, H19, H22, H24, H26, h28, h111, h112, h114
Thickness (mm): 0.1-500
Width (mm) 100-2650
Length (mm) 500-16000
Advantages of cans body aluminum plate 3104 H19
Aluminum alloy can material has the characteristics of good strength, good corrosion resistance and machinability, and high surface finish, which is very suitable for later processing;
Aluminum cans have the advantages of light weight, heat resistance, good conductivity, tasteless and non-toxic, good printing effect and so on;
Cans body aluminum plate 3104 H19 manufacturer
Chalco is a professional large-scale manufacturer of aluminum sheet, strip and foil. It provides raw materials for cans, beer cans, beverage cans, 330ml and 500ml cans, which are of good quality, widely used, meet American standards, and the product price is very favorable compared with the market price. Because it is a direct selling manufacturer, there is no middleman to earn the price difference. If you have any demand, you are welcome to consult online at any time, We have professionals to provide you with detailed online answers!
ou want to know our products, prices and this month's preferential quotation information, welcome to call our service number or leave a message! We will reply as soon as possible.