The main alloying element of Marine grade 5083 aluminum plate is magnesium, which has good corrosion resistance and weldability, and medium strength. It has good strength, corrosion resistance and machinability in non-heat-treatable alloys. The surface is beautiful after anodization. Excellent corrosion resistance makes 5083 alloy widely used in maritime applications such as ships, as well as automobiles, aircraft welding parts, subway light rail.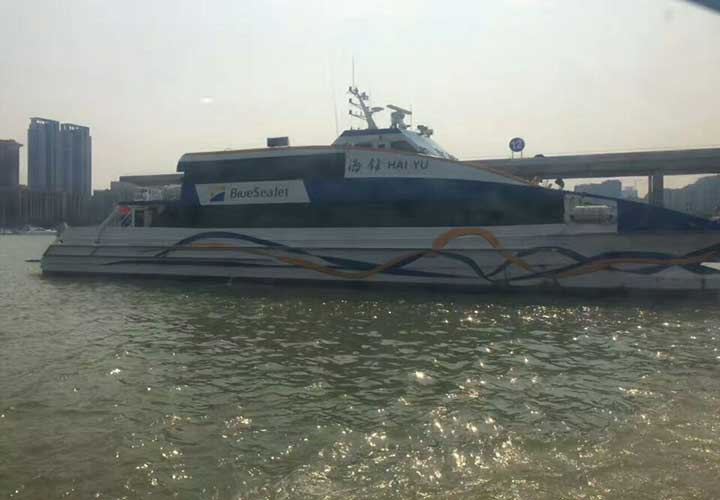 Marine grade 5083 aluminum plate
The selection of ship sheet materials is relatively strict. At present, aluminum alloy products such as 5083, 5086, 5454, and 5754 are mostly used. In practical applications, the advantages of marine aluminum alloys are very obvious.
1.The small specific gravity can reduce the weight of the ship, save energy, and increase the load.
2.Good corrosion resistance, reduce the cost of oiling, and extend the service life.
3.Good welding, processing and forming performance, which is conducive to later processing; the post-aluminum scrap is easy to recover and can be recycled.
4.No burning, safe in case of fire.
Chalco is an aluminum sheet manufacturer. Its main products include 1, 3, 5, 6, and 8 series aluminum sheet, strip and foil. Production and sales are integrated, flexible sales, focusing on products, spot transactions are widely used in telecommunications, electronics, instrumentation, medical treatment, textile machinery, ships, air containers and other industrial fields and military enterprises. The company adheres to the business philosophy of, reputation, and service first. We will serve you wholeheartedly with high quality and low price.
ou want to know our products, prices and this month's preferential quotation information, welcome to call our service number or leave a message! We will reply as soon as possible.