2A14 Aircraft aerospace grade aluminum plate sheet is a metal material used in applications requiring high strength and hardness (including high temperature). The 2A14 series aluminum plate is characterized by high hardness, among which the copper content is the highest, about 3-5%. With the development of my country's aerospace industry, the aluminum plate production technology of the 2A14 series will be further improved. Aircraft heavy-duty, forgings, thick plates and extruded materials, wheels and structural elements, multi-stage rocket first-stage fuel tanks and spacecraft parts, truck frames and suspension system parts.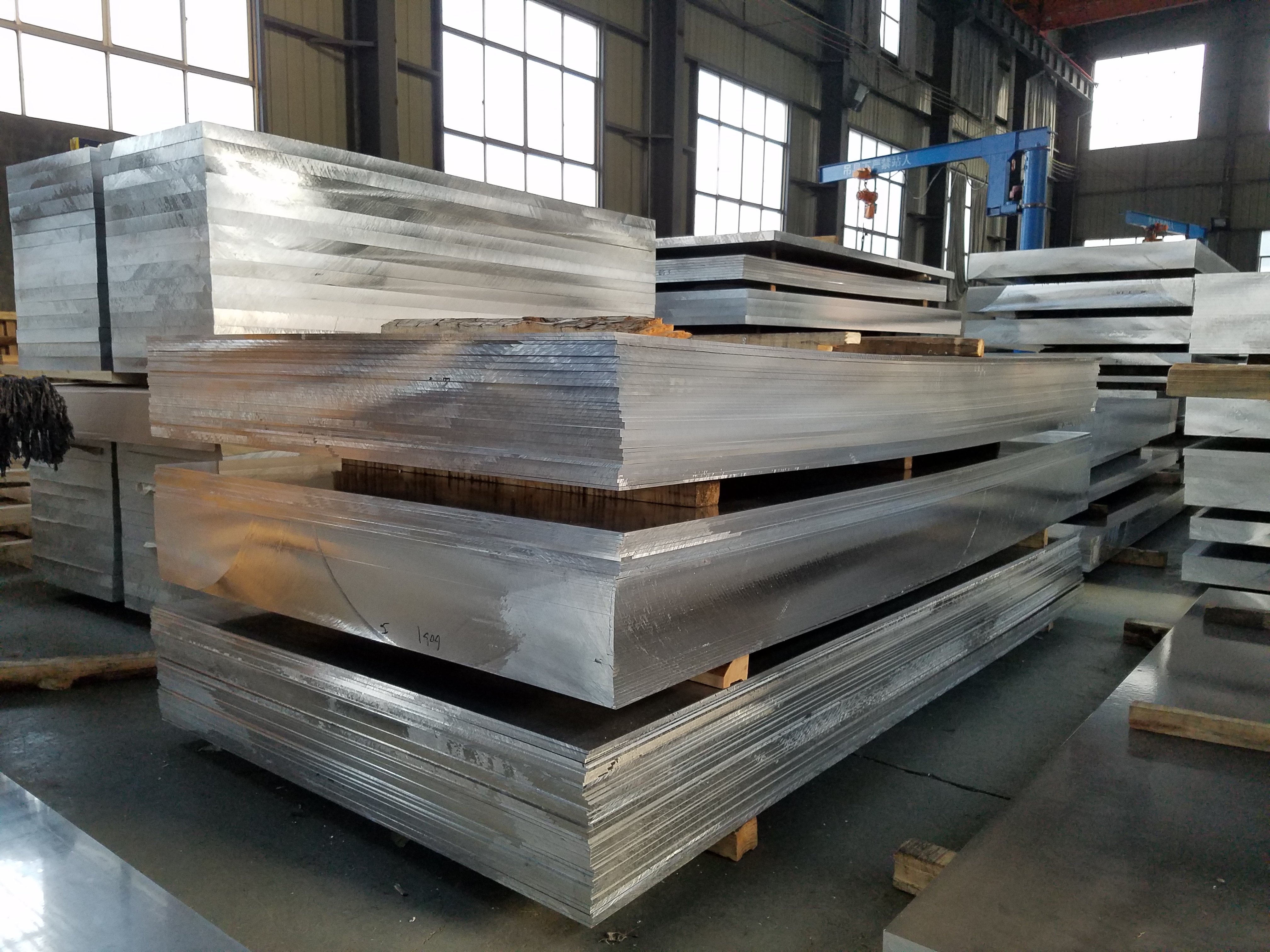 2A14 aviation grade aluminum plate has high strength and good fracture resistance
2A14 Aircraft aerospace grade aluminum plate sheet is widely used in aircraft structures (skins, frames, ribs, bulkheads, etc.), rivets, missile components, truck hubs, propeller components and other various structural parts, and used as a working temperature not exceeding 100℃ The structure of rivets.
Chemical Composition of 2A14 Aircraft aerospace grade aluminum plate sheet

Alloy

Si

Fe

Cu

Mn

Mg

Cr

Ni

Zn

Ti

Zr

Others

Al

Each

Total

2A14

0.50-1.2

0.70

3.9~5.0

0.4~1.2

0.2~0..8

0.10

~

0.25

0.15

~

0.05

0.15

Remainder
| | | | | |
| --- | --- | --- | --- | --- |
| Alloy | Alloy series | Main features | Σb Value /MPa | Temperature/℃ |
| 2A14 | Al-Cu-Mg | It's close to 2014. The main varieties are bars, profiles, forgings and plates, etc. It is suitable for high load parts with thick section. The welding performance of the alloy is good, and it does not show brittleness at the cold temperature. It can be used to make the welding parts under the cold working condition. | 375~460 | <150 |
Technical indexes of common 2A14 aluminum alloy

Alloy

Type

Temper

δor d/mm

σb/MPa

σp 0.2/MPa

δ/%

KIC or KC/MPa

Technical Standard

2A14

Clad aluminum sheet

O

>0.5~10.0

≤245

-

10

-

GB/T 3880--1997

T6

>0.5~10.0

430

340

5

-

T62

>4.5~12.5

>12.5~40.0

pre-stretched aluminum plate

T651

6.5~12.0

460

405

7

-

GJB 1741--1997

>12.0~25.0

460

405

5

-
2A14 Welding performance

Alloy

Resistance welding

Melting welding

Argon arc welding

Note

2A14

Good

Ok

-

During welding, the tendency of heat crack is larger, so it is necessary to limit the content of iron impurities in the matrix, and the qualified filler can be obtained by using special filler.
Alloy

Temper

Model

Application parts and typical parts

2A14

Aluminum sheet: O、T6、T62

Aluminum plate: T651

ARJ21,Z9

Window Frame
ou want to know our products, prices and this month's preferential quotation information, welcome to call our service number or leave a message! We will reply as soon as possible.
Related products
Get In Touch,Let's talk
Hello! If you are interested in our products and leave your demand, we will give you an accounting quotation in time.
Or you can send your request to our email address: info@chalcoaluminum.com
Send Your Request
0086-371- 55689814 55686476
126#4 Building A,No.89 Science Avenue,National HI-Tech Industry Development Zone,Zhengzhou,Henan
Social touch