5A05 aluminum plate sheet is Al-Mg series rust-proof aluminum alloy, which cannot be strengthened by heat treatment. Cold deformation of the alloy can increase the strength. The annealed state has high plasticity, the alloy has good corrosion resistance and acceptable weldability. It is suitable for spot welding, atomic hydrogen welding, gas welding, and argon arc welding.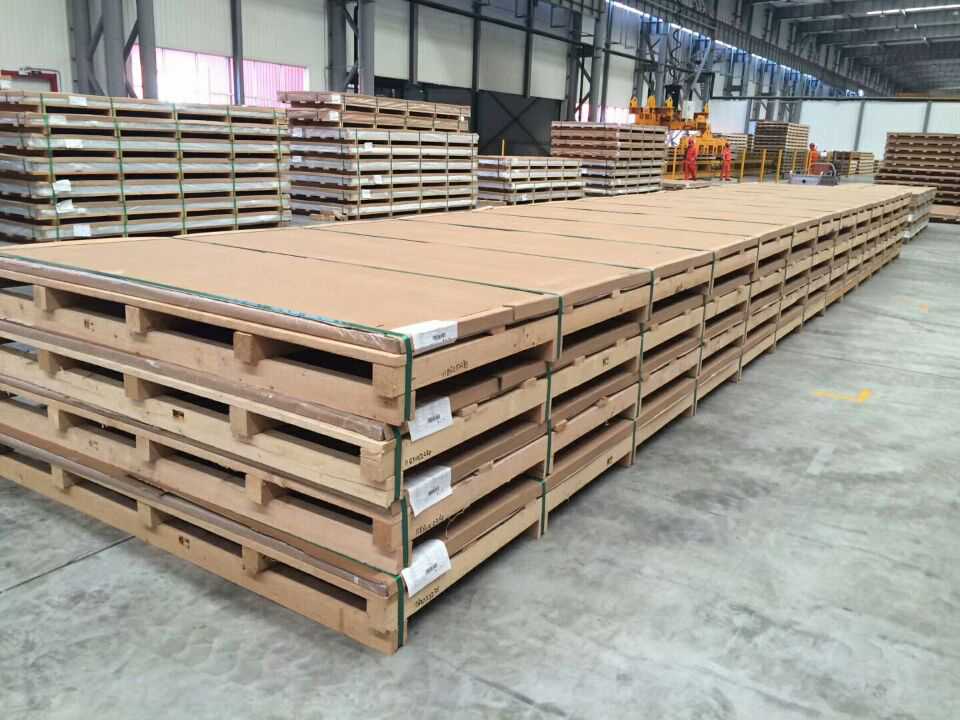 Packaging picture of 5A05 aluminum plate manufacturer
Advantages of Chalco's 5A05 aluminum plate sheet
1.5A05 aluminum plate has strong anti-rust performance, aluminum alloy is commonly used in high-end checkered plates.
2.5a05 aluminum plate, high strength, plasticity and corrosion resistance.
3.Chalco5a05 alloy aluminum plate meets national standards, please rest assured to use.
How much is the price of 5A05 aluminum plate sheet per tonne
5a05 aluminum sheet price = SMM + Fabrication cost
The price of aluminum plate is composed of aluminum ingot price and processing fee. The price of aluminum ingot can be obtained through inquiry, and the processing fee is related to the input cost of aluminum plate manufacturers. Due to the large number of aluminum sheet manufacturers on the market, and the 5a05 aluminum sheet has different states and specifications, the quotations of each manufacturer and state are also different. The specific quotation should be based on the product status and specifications required by the customer. If there is a demand, contact customer service to arrange a business manager to quote you. Click online consultation.
5A05 aluminum plate sheet manufacturer
Chalco Aluminum has a strong production capacity, 5a05 aluminum plates can be customized on demand, delivery within 2 to 35 days, and affordable! The company supports free samples, visits to the factory, and offers preferential ex-factory prices.
Technical Parameter
Alloy

5A05 aluminum plate sheet

Temper

F,O,H12,H14,

H16,H18,H19,

H22,H24,H26,

H28,H32,H34,

H36,H38,H111,

H112,H114,H116,H321

Thickness(mm)

1-500

Width(mm)

20-2650

Length(mm)

500-16000

Application

Ship transportation vehicle sheet metal parts, fuel tanks, flanges, etc.
Market application
Mainly used for low-load parts that require high plasticity and good weldability, working in liquid or gaseous media, such as fuel tanks, gasoline or lubricating oil pipes, various liquid containers and other low-load parts made by deep drawing: wire Used to make rivets.
ou want to know our products, prices and this month's preferential quotation information, welcome to call our service number or leave a message! We will reply as soon as possible.
Related products
Get In Touch,Let's talk
Hello! If you are interested in our products and leave your demand, we will give you an accounting quotation in time.
Or you can send your request to our email address: info@chalcoaluminum.com
Send Your Request
0086-371- 55689814 55686476
126#4 Building A,No.89 Science Avenue,National HI-Tech Industry Development Zone,Zhengzhou,Henan
Social touch