5A06 aluminum plate sheet is AL-Mg series anti-rust aluminum, 5A06 aluminum alloy has high strength, corrosion resistance and stability. The air tightness and plasticity of the welds made by argon arc welding are acceptable. The strength of the welded joints of gas welding and spot welding is 90-95% of the strength of the matrix, and the machinability is good.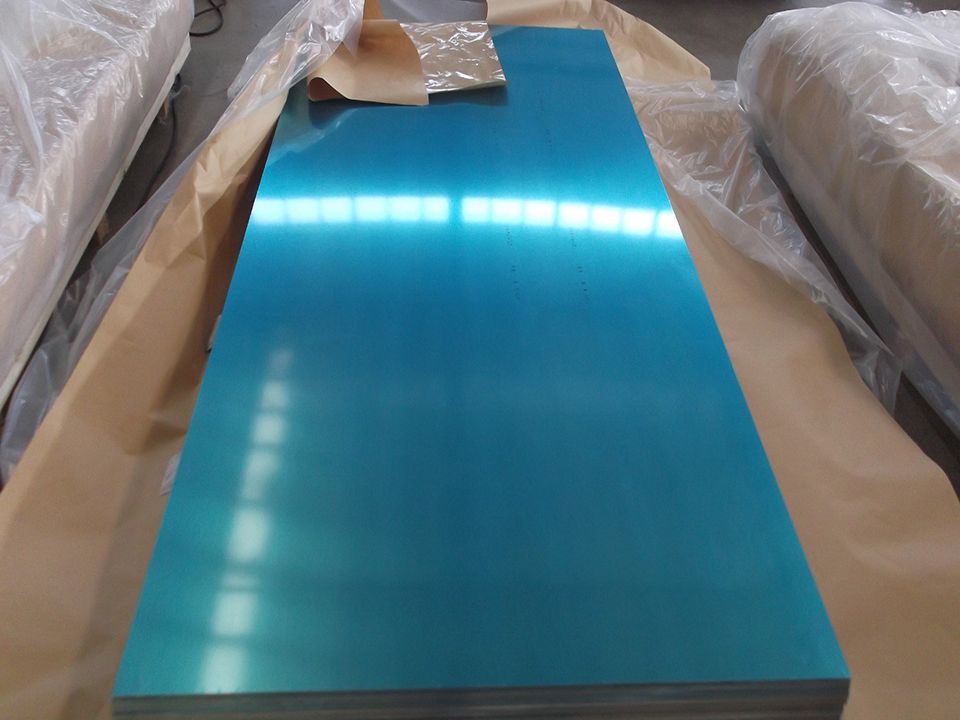 5A06 aluminum plate sheet photo
Chalco 5A06 aluminum plate sheet performance advantages
1.5A06 aluminum plate sheet belongs to anti-rust aluminum, has good corrosion resistance and weldability, and medium strength.
2.The air-tightness and plasticity of the welding seam with argon arc welding are acceptable. The strength of the welding joint of gas welding and spot welding is 90 to 95% of the strength of the matrix, and the machinability is good.
3.5A06 aluminum plate sheet looks beautiful after anodization, no oil spots, no waves, no scratches, no roll marks, neat trimming, no burrs on the surface of the aluminum plate.
4.Excellent corrosion resistance makes 5A06 alloy widely used in maritime applications such as ships, automobile welding parts, subway light rail 2650mm ultra-wide aluminum plate produced by 5 and 6-high cold rolling mill.
How much is 5A06 aluminum plate sheet per ton
In the case of 5a06 aluminum plate manufacturers' selection, the price of 5a06 aluminum plate is closely related to its specifications. Ultra-thin and ultra-thick plates are more expensive than conventional thick plates. The specific aluminum plate price requires the user to provide the specific thickness, width, length and dosage. Click on the online quotation on the right.
5A06 aluminum plate sheet price = SMM + Fabrication cost
5a06 aluminum plate manufacturer introduction has been inspected address
Chalco aluminum plate manufacturer produces ultra-wide (2650mm) and ultra-thick (500mm) 5a06 aluminum plates, which is a rare 5a06 ultra-wide and ultra-thick aluminum plate manufacturer in China.
Chalco supplies various specifications such as 5a06 ultra-wide aluminum plate, 5a06 pattern aluminum plate, 5a06 medium-thick aluminum plate and so on.
Chalco Aluminum has been deeply involved in the aluminum processing industry for more than 20 years, with high reputation, stable market prices, fair products, and guaranteed after-sales service. Chalco Aluminum has 1.3 million square meters of industrial plants and strong strength. Its products are exported to more than 100 countries at home and abroad. And region, well received by users, trustworthy
Technical Parameter
Alloy

5A06 aluminum plate sheet

Temper

F,O,H12,H14,

H16,H18,H19,

H22,H24,H26,

H28,H32,H34,

H36,H38,H111,

H112,H114,H116,H321

Thickness(mm)

1-600

Width(mm)

20-2650

Length(mm)

500-16000

Application

Molds, automobiles, pressure vessels, etc.
Market application
Widely used in welded structures, cold die forging parts, welded and drawn container stress parts; maritime uses such as ships, automobiles, subway light rails, pressure vessels that require strict fire protection (such as liquid tankers, refrigerated trucks, refrigerated containers), refrigeration devices, TV tower, drilling equipment, transportation equipment. It can also be used in the construction industry, oil pipes, and sheet metal parts for transportation vehicles and ships, meters, street lamp brackets and rivets, hardware products, electrical enclosures and other fields.
ou want to know our products, prices and this month's preferential quotation information, welcome to call our service number or leave a message! We will reply as soon as possible.
Related products
Get In Touch,Let's talk
Hello! If you are interested in our products and leave your demand, we will give you an accounting quotation in time.
Or you can send your request to our email address: info@chalcoaluminum.com
Send Your Request
0086-371- 55689814 55686476
126#4 Building A,No.89 Science Avenue,National HI-Tech Industry Development Zone,Zhengzhou,Henan
Social touch