Marine grade aluminum sheet 5083 belongs to Al-Mg series alloy, medium strength, has the advantages of good corrosion resistance, excellent weldability, and good cold workability. In the field of shipbuilding, aluminum plates in the state of 5083H116/H321/H112 are mostly used for ship decks. , Engine pedestal, ship side, ship bottom outer plate, etc.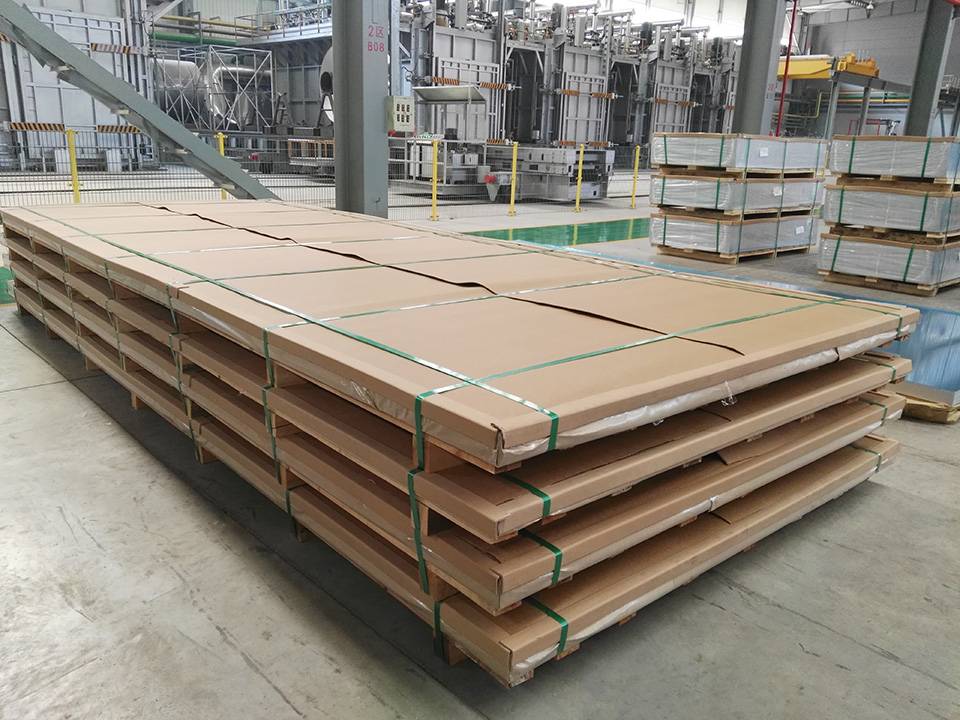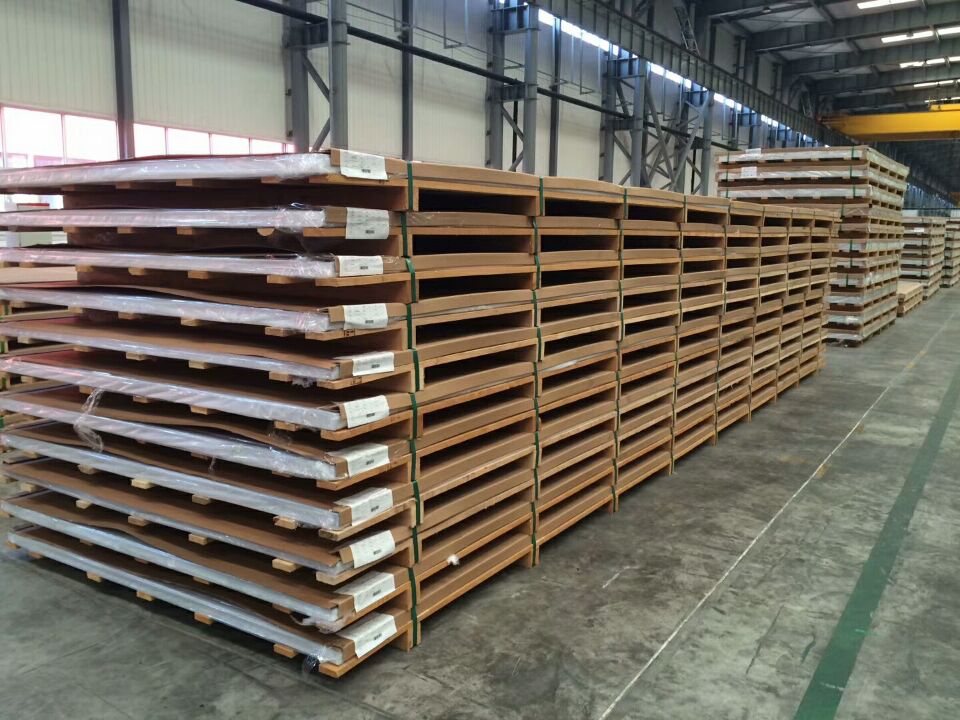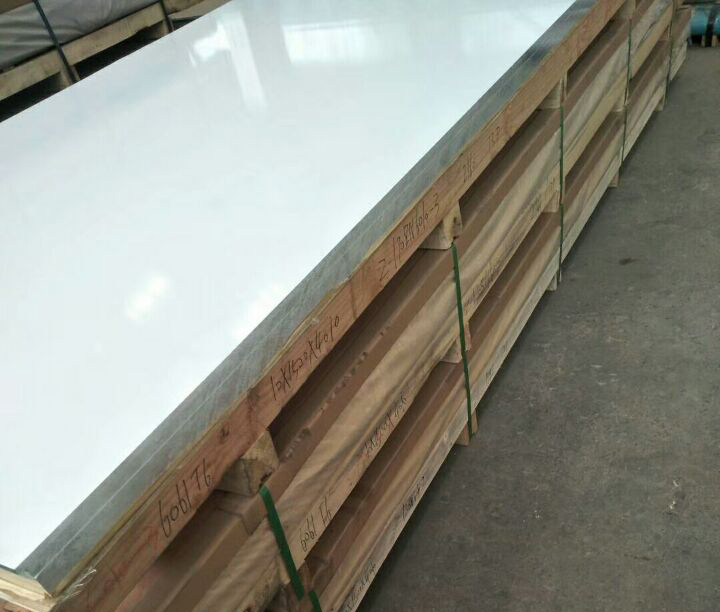 Marine grade aluminum sheet 5083 meets the requirements of marine aluminum plate material selection
Higher specific strength and specific modulus. The structural strength and size of a ship are closely related to the yield strength and elastic modulus of the material. Since the elastic modulus and density of aluminum alloys are roughly the same, the addition of alloying elements has little effect. Therefore, increasing the yield strength within a certain range can reduce the ship The boat structure is strong. The 5083 aluminum plate is of medium strength and can have excellent corrosion resistance and weldability at the same time.
Excellent weldability. Marine grade aluminum sheet 5083has good welding crack resistance, and it is not easy to crack during welding.
Excellent corrosion resistance. Corrosion resistance is one of the main signs of marine alloys. Marine grade aluminum sheet 5083is a typical anti-rust aluminum plate, which has good corrosion resistance, can adapt to the harsh marine environment and is durable.
Low density. Aluminum alloy has a small specific gravity, which can reduce the weight of the ship board, save energy and increase the load.
Safety and environmental protection. Aluminum alloy does not burn, is safe in fire, and has a high recycling rate, recyclable and environmentally friendly.
5083 Marine Aluminum Alloys Composition

Alloy

Si

Fe

Cu

Mn

Mg

Cr

Ni

Zn

Ti

Ga

Others

Alu

Each

Toal

5083

0.40

0.40

0.1

0.4-1.0

4.0--4.9

0.05--0.25

--

0.25

0.15

--

0.05

0.15

Remainder
Specification of Marine grade aluminum sheet 5083

Product

Thickness(mm)

Width(mm)

Length(mm)

Thick plate

6~260

800~4300

1000~38000

Aluminum sheet

0.2~6

1000~2600

1000~12000

Aluminum coil

Hot rolled coil

2.2~12

1480~2600

Coil

Cold rolled coil

0.2~3.5

500~2600

Coil

Temper

O, H111. H112, H116, H24, H32, H321

Certificate

DNV, NK, CCS, ABS, BV, LR

Application

Aluminum is the material of first selection of designers in high-speed ship, such as express ferries, LNG spherical tank type fluid reservoirs, hydrofoils, offshore working ships and yachts, and is widely used to shipboards, bottom plating, portholes, carrier plates and side plates of ship containers, etc.

Product Features

Long width, anti-corrosion, small elastic modulus, easy to welding, easy processing, without low temperature brittleness as well as non-magnetic.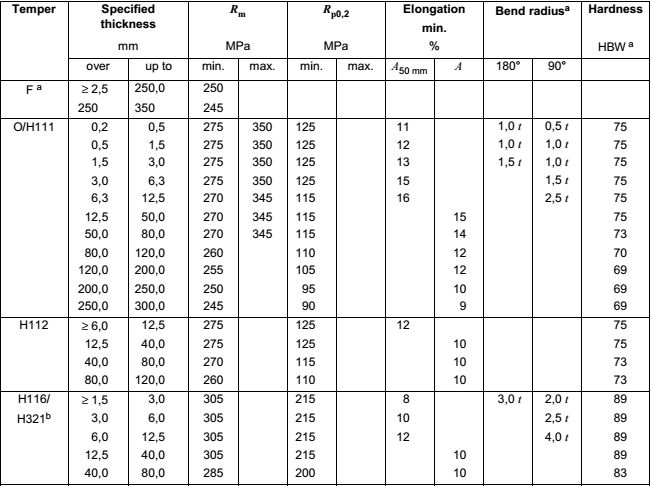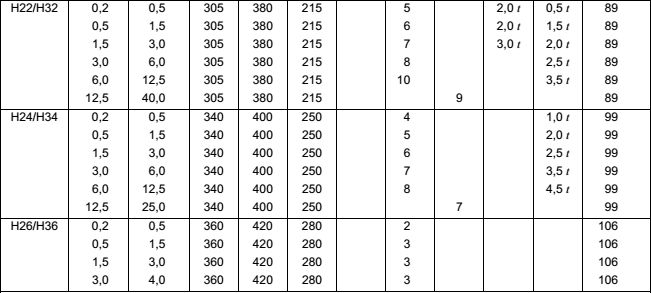 ou want to know our products, prices and this month's preferential quotation information, welcome to call our service number or leave a message! We will reply as soon as possible.
Related products
Get In Touch,Let's talk
Hello! If you are interested in our products and leave your demand, we will give you an accounting quotation in time.
Or you can send your request to our email address: info@chalcoaluminum.com
Send Your Request
0086-371- 55689814 55686476
126#4 Building A,No.89 Science Avenue,National HI-Tech Industry Development Zone,Zhengzhou,Henan
Social touch