Reflective aluminum sheet its base is bright mirror aluminium coil, then cleaned, treated, then painted with requested bright color, and the reflective rate become higher and then cut into length, we usually call such type of sheet as reflective aluminum sheet, the one reflective rate higher than 98%, we call it highly reflective aluminum sheet or 98 reflective aluminum sheet.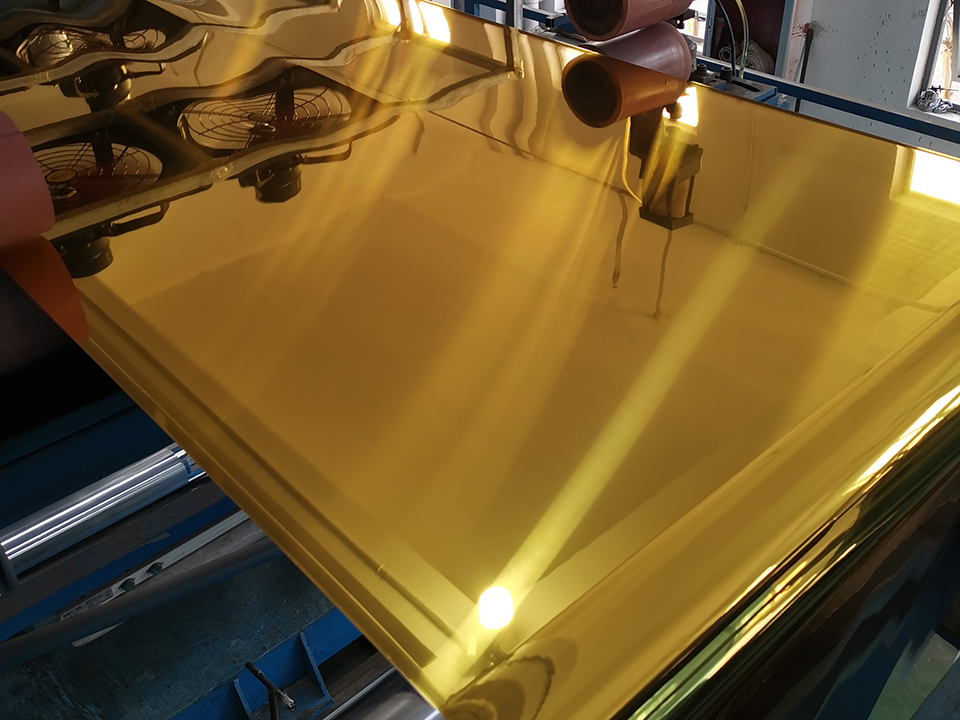 Reflective Aluminum Sheet
Chalco's reflective aluminum sheet is an inovative mirror finish for facade cladding and ceiling, or any other decoration. The product consists of an anodized aluminum alloy that is clear coated. The result is a highly reflective mirror finish with excellent exterior durability and true depth. Its high-quality mirror finish created new opportunity in architecutral design.
Benefits
Excellent exterior durabily
High abrasive resistance
Outstanding dirt resitance
Easy to clean
Specification
Color: Bright mirror
Width: 50mm---1500mm
Thickness: 0.3mm--1.0mm
Alloy: 1070, 1060 H48
MOQ:3000KG
Coating: PE, PVDF.
Warranty: 20 years.
Bending: >=4T.
Application
For decorative and corrosion resistant surface finishes, a large variety of paint systems and colors are available.Reflective aluminum sheet is a natural choice for the building market with coating to meet the varied requirements and applications of the market.
ou want to know our products, prices and this month's preferential quotation information, welcome to call our service number or leave a message! We will reply as soon as possible.
Related products
Get In Touch,Let's talk
Hello! If you are interested in our products and leave your demand, we will give you an accounting quotation in time.
Or you can send your request to our email address: info@chalcoaluminum.com
Send Your Request
0086-371- 55689814 55686476
126#4 Building A,No.89 Science Avenue,National HI-Tech Industry Development Zone,Zhengzhou,Henan
Social touch