Because the internal stress has been removed, 5083 Aluminum jig plate has small processing deformation, good weldability and plasticity, and the surface does not need to be processed. In addition, the flatness is very good, and the size control is very strict. It is often used as fixtures, mold tools, etc., used in various fields such as automobiles, aviation, subway light rail, food machinery, etc.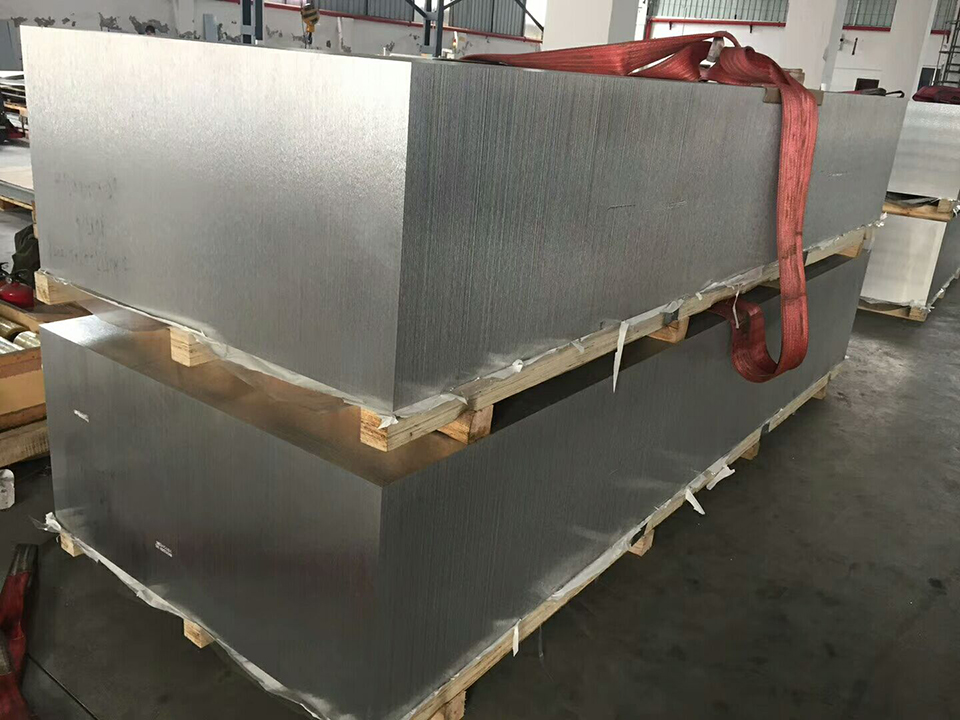 5083 Aluminum Jig Plate
Characteristics of Chalco 5083 aluminum jig plate
1.Stringent flatness tolerance and dimensional control
2.Very tight thickness and flatness tolerance compared to the rolled plate alloys.
3.Excellent welding ability, anodizing quality, superior corrosion resistance.
4.Vacuum and pressure integrity guaranteed
Specification of Chalco 5083 aluminum jig plate
Alloy Composition:
Alloy: EN573-3/3.3547 5083
Material features: Casting, homogeneity
Material Properties
Machinability: very good
Weldability: Very good
Anodic oxidation properties: Good, not decorative
Polishability: Very good
Corrosion resistance: Very good
WEDN machining: good
Typical Mechnical Properties
Tensile strength Rm: 240—290 Mpa
0.2% Yield strength Rp0.2: 110—130 Mpa
Breaking elongation A5%: 12
Brinell hardness HBW: 70
Typical Physical Properties
Density: 2.66g/cm3
Thermal conductivity: 110—140W/(Mk)
Electrical conductivity: 16—19MS/m(m/Ωmm2)
Elastic modulus: ˜70,000N/mm2
Coefficient of thermal expansion: 24.2* 10—6/K
Thickness ranges and sizes
Plate thickness between 5mm---100mm
Standard sizes are:
Thickness × Max. Width × Max. Length
>=5mm × 1520mm × 3020mm
>=10mm × 1570mm × 3670mm
>=15mm × 1860mm × 4000mm
Other dimension available on request
Tolerance
Surace: Precision milled
Surface roughness Ra <=0.4um
Thickness tolerance: +/-0.05mm
Flatness: 6---12mm thickness<=0.30mm
>12—100mm thickness<=0.12mm
Tolerance in width: -0+10mm
Tolerance in length: -0+15mm
Application of Chalco 5083 aluminum jig plate
5083 aluminum jig plate is used for assembly jigs and fixtures, welding fixtures, hydro press form blocks, drill jigs, templates, vacuum chucks, index tables, printing machinery components, automotive tooling, aircraft components, electronic components, vacuum chambers, rubber and plastic molds, prototypes, medical instrumentation, foundry patterns, food machinery components, packing machinery, CNC routing tables, circuit printers, etc. Used in aluminum non-strength applications where stability and flatness is required.
ou want to know our products, prices and this month's preferential quotation information, welcome to call our service number or leave a message! We will reply as soon as possible.
Related products
Get In Touch,Let's talk
Hello! If you are interested in our products and leave your demand, we will give you an accounting quotation in time.
Or you can send your request to our email address: info@chalcoaluminum.com
Send Your Request
0086-371- 55689814 55686476
126#4 Building A,No.89 Science Avenue,National HI-Tech Industry Development Zone,Zhengzhou,Henan
Social touch