3003 o aluminum plate is annealed, that is, fully soft. It is suitable for processed products with low strength after annealing. 3003-O aluminum plate has good tensile effect, not easy to crack, good corrosion resistance and excellent weldability. The strength of 3003 aluminum plate is about 10% higher than that of 1100 aluminum plate, and its formability, solubility and corrosion resistance are good.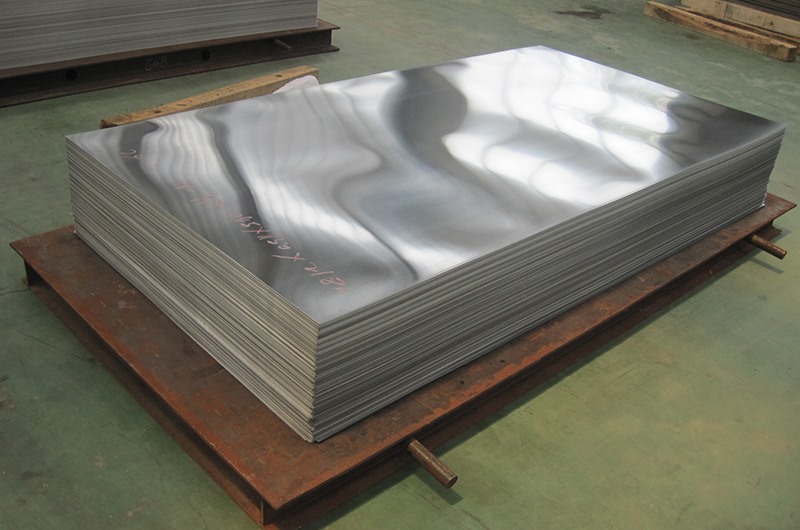 Actual photo of 3003 aluminum plate
3003-o aluminum sheet supplier
Chalco aluminum is a large aluminum supplier. 3003 aluminum plate is an advantageous product. Its products cover series 1, 2, 3, 5, 6, 7 and 8. The products have complete specifications, are customized on demand, receive orders in large quantities, send samples free of charge, large quantity and high price. Welcome to consult the products
al 3003 datasheet(3003 aluminum properties)
Alloy

Tensile property

Brinell hardness

HBS10/500

fatigue strength

/Mpa

σb/Mpa

σ0.2/Mpa

δ/%

3003-o

110

40

30

28

50

3003-h12

130

125

10

35

55

3003-h14

150

145

8

40

60

3003-h16

175

170

5

47

70

3003-h18

200

185

4

55

70
3003 aluminum plate advantages
3003 aluminum plate is light in weight and can be used for power battery shell to reduce material consumption, reduce vehicle weight, enable the vehicle to obtain better power and reduce energy consumption.3003 is an antirust aluminum plate with high corrosion resistance. The surface naturally forms a dense protective film, which can well protect the matrix from corrosion Compared with steel, aluminum has good heat dissipation function, the density of aluminum is 1 / 3 of that of iron, and the elongation is high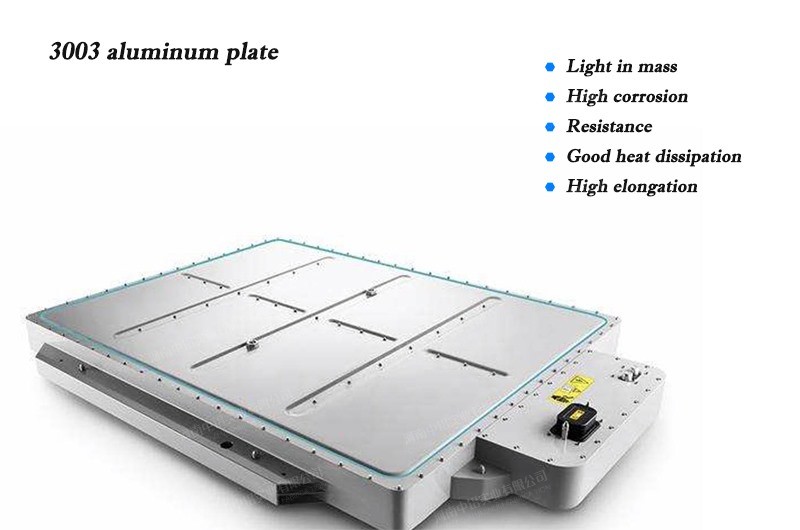 3003 o aluminum sheet specific application
Pot liner material
3003-O aluminum plate is used for pot liner, which is easy to process and form, with smooth surface and good mechanical properties. Not easy to corrode. Aluminum has uniform heat conduction, easy forming and beautiful appearance. It can be compounded with other metals or alloys. It is the main material of medium-grade cooking utensils.
New energy vehicle power battery shell
The battery shell is made of 3003-O aluminum plate. It has the advantages of light weight, good safety, good stability, high sealing and strong compressive performance. It can increase the volume of lithium battery, better protect the internal electrode materials and prevent electrolyte leakage.
In addition to the application of 3003 aluminum plate in battery shell and pot liner materials, it is also commonly used in silos, cookers, heat exchangers, pressure tanks, gas storage devices, etc. you are welcome to consult the price of 3003-O aluminum plate manufacturers.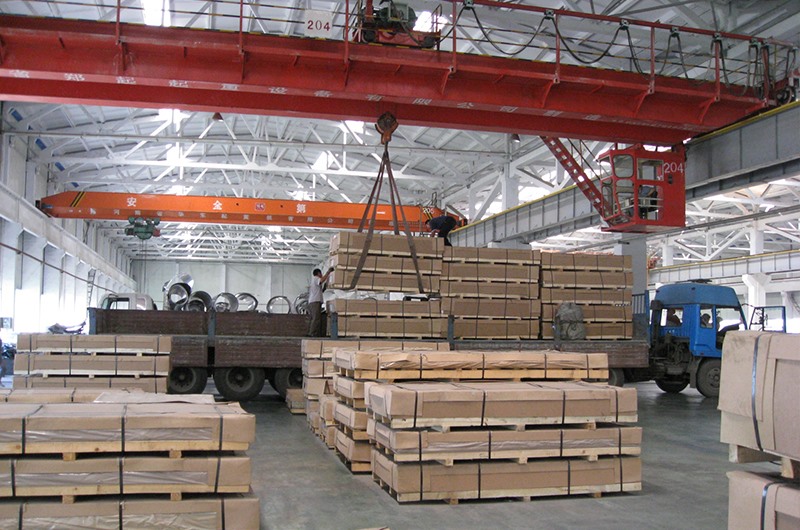 Customer delivery drawing
ou want to know our products, prices and this month's preferential quotation information, welcome to call our service number or leave a message! We will reply as soon as possible.