There are many types of high-speed boats, and the common feature is fast speed. They are mainly used for duty, water rescue, entertainment and sports. If a high-speed boat wants to achieve a high speed, the premise is that it has good maneuverability, excellent seakeeping and high stability, and its manufacturing material is usually aluminum alloy or high-strength non-metallic material. 6082 aluminum plate has medium strength and good corrosion resistance, and is light in weight, and is a common material for manufacturing high-speed boat components.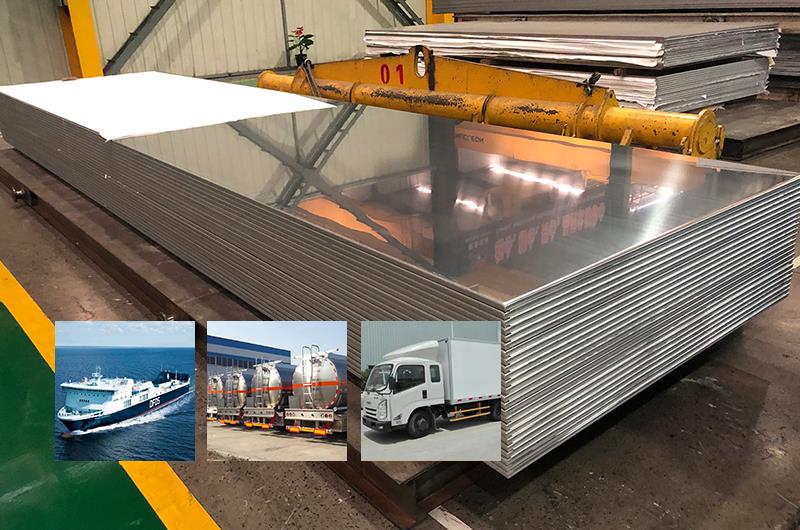 Due to the harsh environment of ships, ships are required to have good corrosion resistance and weldability, which all determine the quality of ships. 6082 aluminum plate belongs to the 6xxx series (Al-Mg-Si) alloy aluminum plate. It is an aluminum alloy plate that can be strengthened by heat treatment. It has medium strength, good welding performance, corrosion resistance and formability. It can still maintain good quality after annealing. The operability meets the requirements for the use of marine aluminum sheets.
6082 aluminum plate is a typical representative of the 6xxx series of aluminum alloys. It is widely used in large welded structural parts, marine parts and mold processing. Its mechanical properties are generally higher than ordinary aluminum alloys.
Henan Chalco Aluminum is a large-scale aluminum plate manufacturer in China. 6082 aluminum plate is one of the company's key products. The state and specification can be customized. The thickness is 0.3-600mm, the width is 100-2600mm, and the length is 500-16000mm. It accepts orders of 8-5000 tons. At present, it has cooperated with many domestic shipbuilding factories, mold factories, electrical appliances factories, etc., and has long-term supply of 6082 aluminum plates.
ou want to know our products, prices and this month's preferential quotation information, welcome to call our service number or leave a message! We will reply as soon as possible.