6061 aluminum plate sheet is one of Chalco aluminum's superior products. The processing technology is superb. The aluminum sheet has many advantages such as good oxidation effect, small deformation after processing, uniform quenching, etc., in the fields of mobile phone cases, automobile wheels, trolley boxes, 3C products, etc. Enjoy a good reputation and reputation. Chalco Aluminum can produce 6061-t6 aluminum sheet, pre-stretched 6061-t651 aluminum alloy sheet, 6061 super flat sheet, 6061 quenched sheet and other aluminum sheets.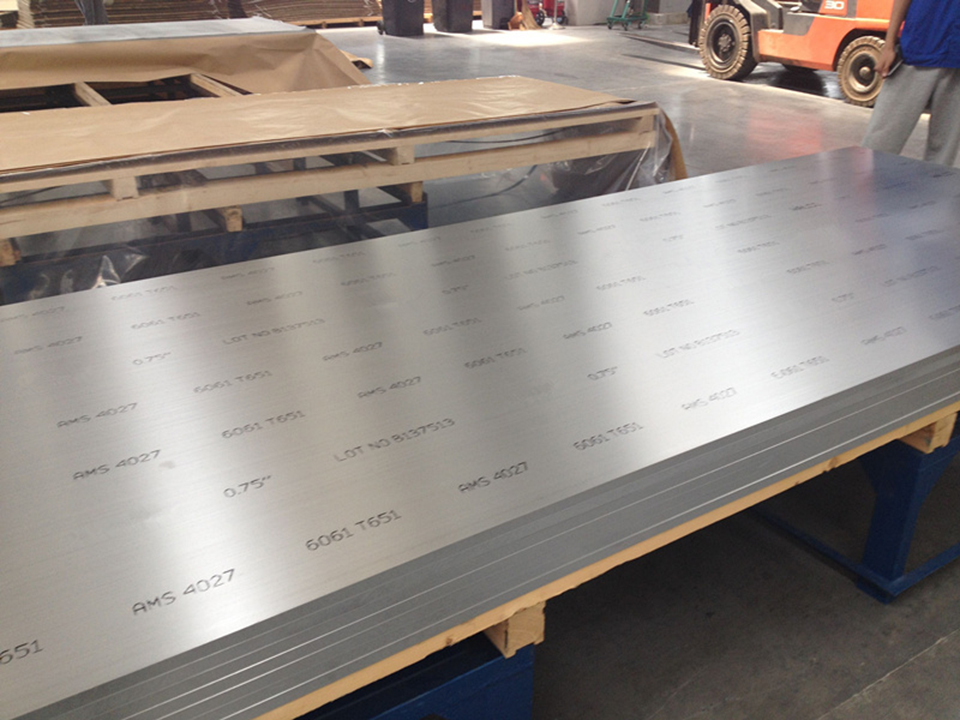 Ultra thick 6061 aluminum plate does not deform in cutting
Chalco Aluminum can produce ultra-wide and ultra-thick 6061 aluminum plate sheet with internal stress relief, no deformation during cutting, with a width of 2650mm and a thickness of 500mm. It is one of the few domestic manufacturers that can produce ultra-wide and ultra-thick aluminum plates.
Uses and advantages of 6061 aluminum plate sheet
White surface/bright surface, no milling required, cost saving; widely used in 3C fields such as mobile phone card slots, buttons, computer brackets, computer shells, and trolley boxes, aluminum furniture, door panels/door handles and other fields;
6061 aluminum alloy sheet can be used for 5G mobile phones
Uses and advantages of 6061 medium thick aluminum plate
Internal stress is relieved, cutting does not deform; it is widely used in underwear molds, shoe molds, precision machining, passenger car decorative plates/checkered plates, automobile chassis protection parts, automobile four doors and two covers, automobile wheels, automobile seats, etc.
Technical Parameter
| | |
| --- | --- |
| Alloy | 6061 aluminum plate sheet |
| Temper | F,O,T4,T6,T651,H112 |
| Thickness(mm) | 0.3-500 |
| Width(mm) | 100-2800 |
| Length(mm) | 500-16000 |
| Typical usage | Mobile phone card slot, mobile phone case, mold, automobile, mask machine, precision machining, etc. |
Market application
6061 aluminum plate sheet alloy is widely used in many fields such as aluminum for automobile lightweight, aluminum for 3C products such as mobile phones and computers, aluminum for molds, and aluminum for precision machining.
ou want to know our products, prices and this month's preferential quotation information, welcome to call our service number or leave a message! We will reply as soon as possible.
Related products
Get In Touch,Let's talk
Hello! If you are interested in our products and leave your demand, we will give you an accounting quotation in time.
Or you can send your request to our email address: info@chalcoaluminum.com
Send Your Request
0086-371- 55689814 55686476
126#4 Building A,No.89 Science Avenue,National HI-Tech Industry Development Zone,Zhengzhou,Henan
Social touch