6063 aluminum plate sheet is an Al-Mg-Si series high-plasticity alloy. It is one of Chalco Aluminum's superior products. It has excellent processing properties, excellent weldability, extrudability and electroplating properties, and good corrosion resistance. Toughness, easy to polish, top coating, excellent anodizing effect.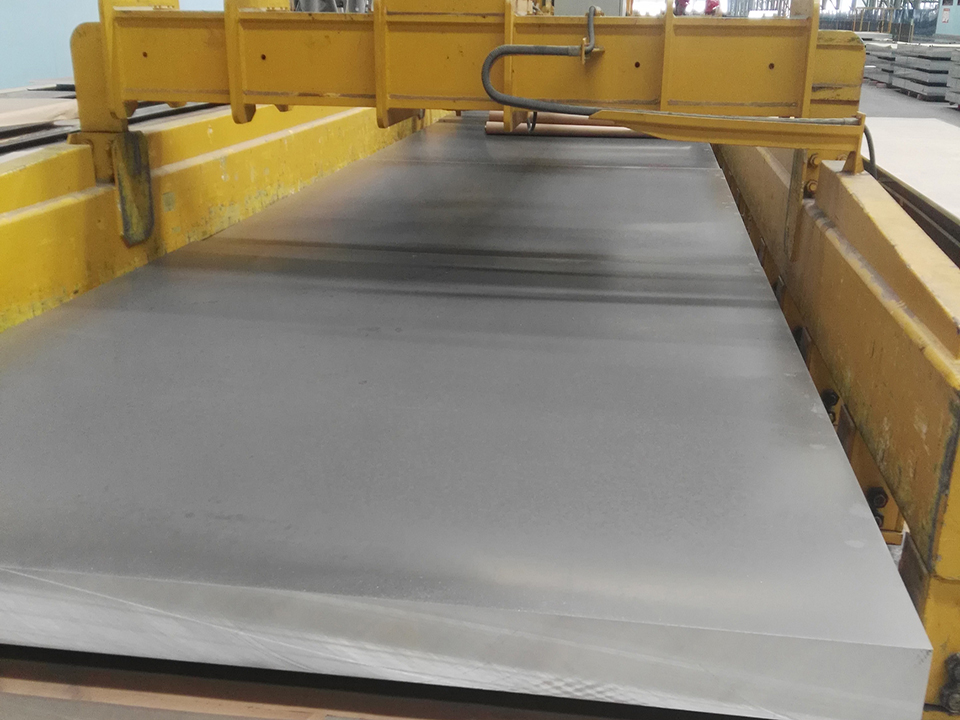 Advantages of Chalco 6063 aluminum plate sheet
1.6063 aluminum plate sheet is one of Chalco Aluminum's superior products. The 6063 aluminum plate sheet produced far exceeds the national standard, and the original factory warranty is provided. The quality is more assured, and it is widely used in the fields of automobile lightweight, mobile phone shell, etc. Word-of-mouth broadcast.
2.the surface after processing is very smooth and easy to anodize and color.
3.excellent welding performance and corrosion resistance, no stress corrosion cracking tendency, in the heat treatment can strengthen the aluminum alloy, the Al-Mg-Si series alloy is an alloy with no stress corrosion cracking phenomenon.
4.6063 alloy aluminum plate is strengthened by heat treatment, has high impact toughness and is not sensitive to notches.
Chalco 6063 aluminum plate sheet supplier, producing F, O, H112, T4, T6, T651 and other aluminum sheets in different states, 6063t6 aluminum sheet, 6063t651 aluminum sheet and aluminum sheet have high market sales.
Chalco Aluminum produces a thickness of 0.3-600mm and a width of 2650mm. It is a rare 6063 ultra-wide aluminum plate manufacturer.
Chalco Aluminum supplies 6063 stretched aluminum sheet, 6063 aluminum tread plate sheet, 6063 national standard aluminum sheet, 6063 medium-thick aluminum sheet, 6063 ultra-wide aluminum sheet and so on.
6063 aluminum plate manufacturer --- Chalco Aluminum
Henan Chalco Aluminum is a large modern aluminum processing enterprise integrating scientific research, processing and manufacturing. The company can produce 1-8 series aluminum plate and foil products with complete specifications.
Chalco Aluminum has standardized and intelligent production plants, thousands of technicians, select high-quality raw materials, exquisite workmanship, exquisite technology and craftsmanship, to ensure the high quality of products, and buy more peace of mind.
Technical Parameter
| | |
| --- | --- |
| Alloy | 6063 aluminum plate sheet |
| Temper | F,O,H112,T4,T6,T651 |
| Thickness(mm) | 0.3-600 |
| Width(mm) | 500-2650 |
| Length(mm) | 500-16000 |
| Typical usage | Automobile floor, truck wheel hub, mobile phone shell, precision mold, etc. |
Market application
6063 aluminum plate sheet mainly used in 3C fields such as high-speed passenger car body structure materials, automobile engine parts, automobile wheels, mobile phone shells, etc.
ou want to know our products, prices and this month's preferential quotation information, welcome to call our service number or leave a message! We will reply as soon as possible.
Related products
Get In Touch,Let's talk
Hello! If you are interested in our products and leave your demand, we will give you an accounting quotation in time.
Or you can send your request to our email address: info@chalcoaluminum.com
Send Your Request
0086-371- 55689814 55686476
126#4 Building A,No.89 Science Avenue,National HI-Tech Industry Development Zone,Zhengzhou,Henan
Social touch